About the Filmmaker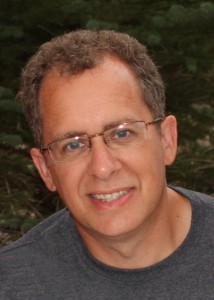 Conrad Weaver is an award-winning video producer and is President and owner of
Conjostudios, LLC, a video production company based out of Frederick, MD.
Conrad's work has been recognized nationally by the Telly Awards with a recent Silver Telly award for a promotional video for the "Great American Wheat Harvest" documentary film he's producing. And he won a Bronze Telly award for his "Frederick Rescue Mission Food Services" video. He has also previously received Telly Awards for two other projects.
Although Conrad has produced projects for a variety of companies and organizations locally and around the country, he is currently in the process of turning the focus of his company exclusively on agriculture. He is an advocate for agriculture, and calls himself an AgVocate.
In 2011 Conrad finished work on a Combine and Forage Harvester safety DVD program he produced for the US Custom Harvesters association based out of Hutchinson, KS. This 4 disc DVD project and workbook gives custom harvesters a tool they can use when teaching their crews about the importance of safety while harvesting crops.
Conrad's interest in agriculture comes from his background of growing up on a small dairy farm in northeastern Ohio. Conrad spent every Summer of his growing up years working on his grandfather's farm. While milking cows, baling hay, and cultivating corn, Conrad grew a love for agriculture and farming, and developed a healthy work ethic. Conrad still has a number of family members who farm. He has several uncles who have large chicken farms, another raises horses, and even one who raises exotic animals.
Although he doesn't live on a farm today, he still thinks it's the best place to raise a family and takes his children to Ohio to visit the family farm as often as he can.
In his spare time, Conrad enjoys sailing, hiking, cycling, and snow skiing. Conrad lives in Emmitsburg, MD with his wife Jodi, and two children.