About the Film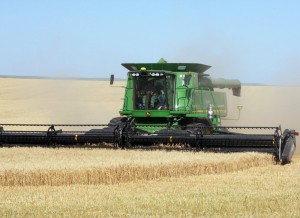 The GREAT AMERICAN WHEAT HARVEST is a documentary film that tells the story of hard-working custom harvesters who travel from the heart of Texas to the Canadian border harvesting the wheat that feeds our Great Country and the World.
The story is dramatic as well as inspiring. It's compelling as it shares the challenges that are now threatening that way of life passed on from generation from generation. Much has changed and from a historical perspective. It is important to document the lifestyle and heritage before it is lost.
Americans takes for granted the way our food supply comes to us daily. How many folks truly understand how, where and what it takes to get that loaf of bread into the market shelves and on to the table? With rising industry costs, technological advances and production methods, new threats face our nation's agricultural producers everyday directly impacting our nation's supply. The Great American Wheat Harvest Movie is the behind-the-scenes look and tribute to those working daily to produce our food and those gathering the harvest. It's a National Educational Tribute.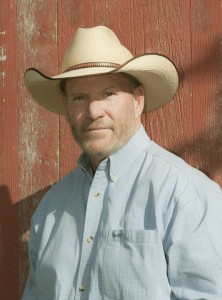 During the closing credits, Weaver chose to use the song "Harvest in the Fall" by 4th generation farmer /singer and songwriter Barry Ward. This song is close to Barry's heart. "The song takes me to a good place," says Ward. "Harvest time was the highlight of the year, a time of family, hard work, and meals in the field. The song tells the story of a two-day time period during my father's and my Uncle Tommy's last harvest." Ward is the 2013 Western Music Association's Male Performer of the Year. "Harvest in the Fall" will be on Ward's upcoming CD Distant Furrows. For more information about Barry Ward visit http://www.BarryWardMusic.com