Tag :
travel
Here's our new promotional video featuring Teresa Scanlan, Miss America 2011 promoting the Great American Wheat Harvest documentary film.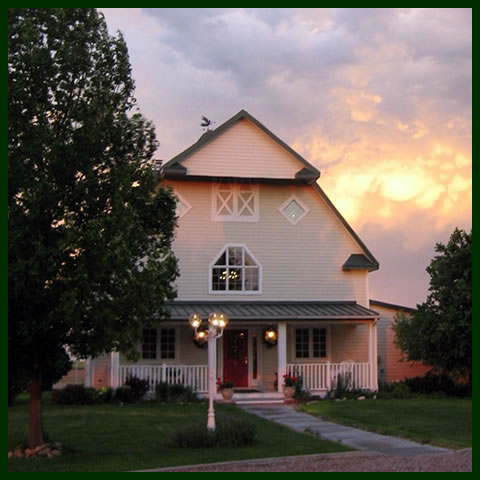 The Barn was buzzing with excitement last week.  We were honored to be hosts to Conrad Weaver of ConjoStudios, LLC, producer of the documentary, "The Great American Wheat Harvest".  Meeting at the Barn with him from Billings, Montana, were Melody Dobson of Baseline Communications and Jody Lamp of Lamp PR & Marketing.  To get the marketing campaign for the documentary jump started  Teresa Scanlan, 2011 Miss America, was also here to tape a PSA for the film, before she boarded a plane for the Middle East to visit with America's troops. "The Great American Wheat Harvest" tells the agricultural story of America's wheat producers and the combine crews that travel the plains of the Midwest from Texas to the Canadian border.  Their annual cross country trek is a saga which captivated Conrad Weaver's imagination and thus the impetus to create the film.  The documentary will tell the saga of America's harvest crews, who cut deep furrows through 10 states, not only with the wide swaths that their combines and harvest machinery have sculptured the prairies with, but also the personal drama of deep human relationships, arduous work, tragedies and joys and celebrations.  It is an American story that all Americans need to know.  After having seen the film, you will definitely have a deeper appreciation for the loaf of bread that you lift from the grocery store shelf and load into your shopping cart.  And you will have a deeper respect for American agriculture!
Written by Cher Maybee of Barn Anew Bed & Breakfast.
This past week I spent several days at the US Custom Harvester's convention in Grand Island, NE. Over 900 people involved in harvesting attended this event which is held annually. Attendees can take advantage of meeting other harvest crews, equipment manufacturers, and support industries. The sharing of ideas and experiences helps harvest crews stay current with the latest technologies and tools to make the harvest more efficient and cost effective.
We had a booth in the trade show to make people aware of the Wheat Harvest Movie. I was able to meet with quite a number of our supporters and hopefully gained some new supporters along the way. The convention is hosted by our Platinum sponsor for the Wheat Harvest Movie the U.S. Custom Harvesters, Inc. I want to thank the board of the USCHI for letting me come and be a part of the convention, and I want to thank them for letting me speak the the entire group during the lunch meeting on Thursday.
The feedback I got from the harvesters and quite a number of supporting industries was very positive. People are excited that we're telling the story of the harvest and not just trying to make a drama-filled TV show. They especially liked the beauty shots in the movie trailer; those are my favorite scenes too, of course.
While at the convention, one of my goals was to meet and talk with as many potential sponsors as possible. I was able to do that, meeting with representatives from MacDon, New Holland, Case IH, John Deere, Gleaner Combines, and others. Although I didn't get anyone signed on board to sponsor during the convention, they were all very receptive, and a number of the larger companies ready for more discussions about this.
We'll keep you posted, of course!  If you're interested in supporting this project, please go to the web site and click on the "DONATE" button. We're looking for a few $500 club  and $1000 club members. Would you consider joining us?
Thank you for reading, and we'll keep you posted on our progress!
Conrad
USCHI CONVENTION
I'm making my final plans for the US Custom Harvesters convention March 1-3 in Grand Island, NE.  I will be there representing the Wheat Harvest Movie and talking with people about the project and what we're planning on doing with the film.  I've printed my Wheat Harvest Business cards, and am working on a banner and other items for the booth.
My goal at convention is to raise awareness about the movie, and raise additional funds so we can begin production in May. My plan is to be in Texas in mid-late May to meet several crews who will begin harvest there. We'll then be catching up with harvest crews off and on all Summer long, and probably even into the Fall of 2012. Be sure to check back to this blog for updates all throughout the convention, and perhaps even a LIVE video stream from the exhibit hall floor. More about that later.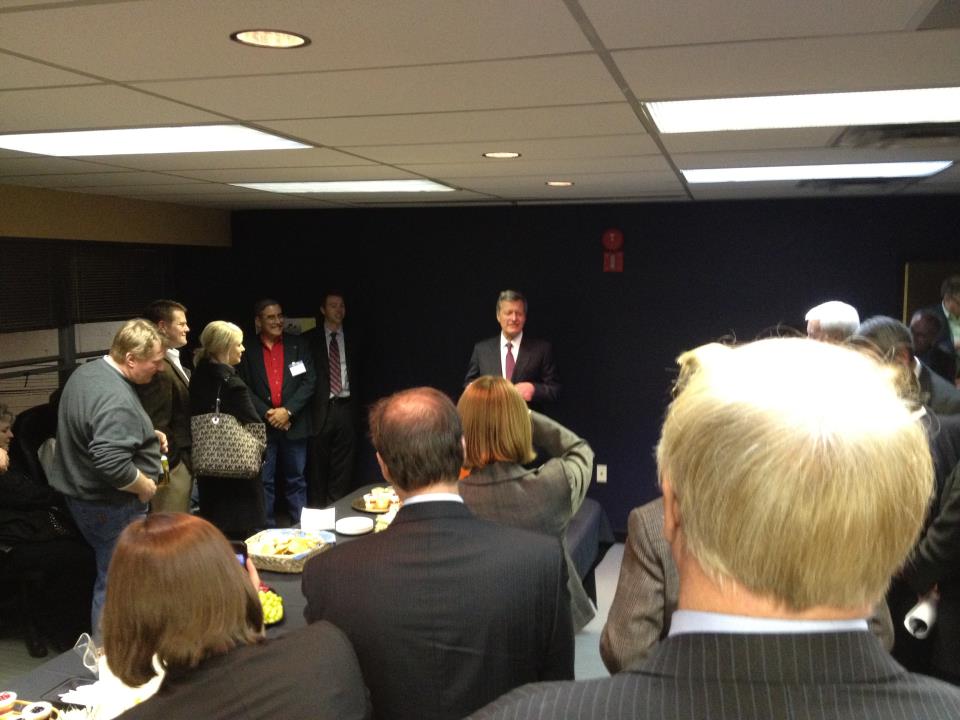 NAWG OPEN HOUSE
Several weeks ago I had the privilege of attending the National Association of Wheat Growers open house event. I met a ton of wheat growers and leaders of wheat organizations from all over the USA. It was a great event and it was awesome to meet so many people who are heavily involved in the wheat industry. Senator Baucus from Montana joined the group there and gave a short talk. (See photo).
NAME THAT MOVIE
As you may know the title: Wheat Harvest Movie is our current working title. It's not the final name of this documentary. I'd love to hear your ideas for a name for our movie. Send me an email or message though this blog or through Facebook.
That's all for this week… More updates coming next week.
Conrad
Producer/Director
The Wheat Harvest Movie
www.WheatHarvestMovie.com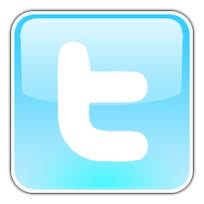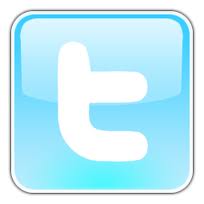 Follow us on twitter!

On March 1-3 we'll be attending the annual US Custom Harvesters convention in Grand Island, NE. We'll be setting up an booth in the exhibit hall and talking with tons of people involved in the wheat harvest industry. We're looking forward to connecting with harvesters, vendors, equipment dealers, growers and more! Be sure to let us know if you're coming as well, we'd love to see you!
We're working on putting together our booth space. We'll have T-shirts to sell and give away, movie posters, and DVDs of the trailer. We'll also have sponsorship forms for anyone who wants to come on board as a sponsor. We're still needing to raise quite a bit of money in order to make this movie project a reality. So if you haven't already made a contribution and would like to do so, please visit www.wheatharvestmovie.com and click on the "DONATE" button. Or if you're a business and would like to be a Gold, Silver, or Bronze sponsor, send me an email and I'll send you a sponsorship packet.
Until next time, have a great day!
[youtube=http://www.youtube.com/watch?v=OLxVICQaPAM]
no images were found
We've spent the past few days in Limon, CO with Jim Zeorian Harvesting. They have been more than gracious to us, and we've been able to shoot some really spectacular video: cutting wheat at sunset, unloading at the grain elevator and on the farm, riding in the combine and truck! Jim and Tracy and their two daughters run the operation here. Jim drives the truck, Tracy drives the combine, and the girls provide support from the trailer house at the campground. They have another day or two of cutting wheat here in Limon, then they will load up their equipment and head north to Jordan, MT.
We, on the other hand, will be wrapping up production for this trip and taking a break before connecting with harvest crews a little later this year as they finish up the wheat harvest for this year.  We'll continue to provide updates and document our progress as the Wheat Harvest Movie begins to take shape.
If you would like to support this project, please visit our web site: www.wheatharvestmovie.com  You can make a donation and you can also order a Wheat Harvest Movie T-shirt.
Thanks for your support and continued interest in our project.
Conrad W.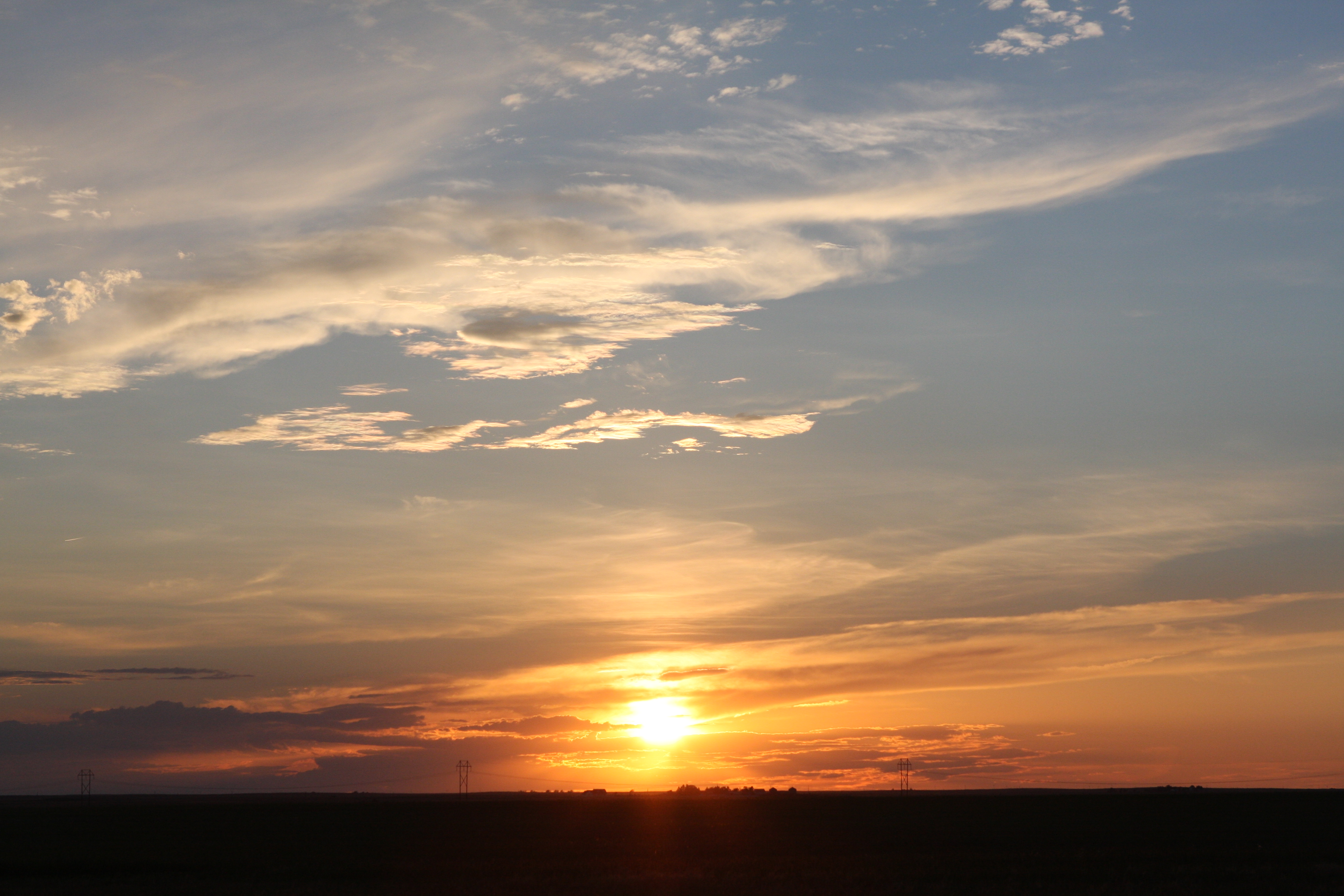 After a couple of days sightseeing and some much needed R & R we packed up the RV and headed south to Limon, CO where the Zeorian Harvesting crew has been for the past week. We arrived at the farm where they were cutting wheat just in time for a spectacular sunset and some great "beauty shots". I'll upload a few more pictures in a little while.
Conrad W.