Tag :
South Dakota
[youtube=http://www.youtube.com/watch?v=OLxVICQaPAM]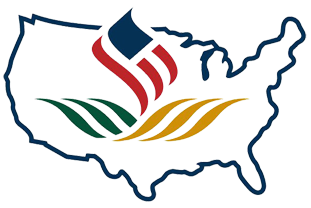 A Message from the President of the U.S. Custom Harvesters, Inc.
Hello! As president of U.S. Custom Harvesters, Inc., I want to thank you for your interest in "The Wheat Harvest Movie"! Nearly two years ago Conrad Weaver, President of ConjoStudios, LLC contacted me regarding his dream to produce a documentary following the annual wheat harvest. It's our goal as an organization to make this dream a reality!
U.S. Custom Harvesters, Inc. is the only voice in America representing and promoting the custom harvesting industry. Our membership consists of 370 individual custom harvesting businesses and 170 industry support businesses. The organization works for the members by providing a positive voice when rules and regulations need challenged or created in Washington, D.C. We work to enhance the relationship between the custom harvesters, their clients (the American producer), service providers to the industry, and to the general public.
The custom harvesting industry has been around for more than 60 years with its beginnings dating back to World War II. Custom harvesters provide a vital link between the producer's investment and the market. They provide the service of harvesting grain in a timely and efficient manner – sometimes trying to beat that storm cloud brewing on the horizon.
It's the desire of U.S. Custom Harvesters, Inc. to help the "The Wheat Harvest Movie" make a connection between the agricultural world and the American public. We feel if consumers were more aware of where their food comes from, they will protect this valuable resource rather than pushing it out of business. If Americans forget where food comes from and have to begin importing food due to the rules and regulations that are pushing Ag industries out of business, it will be too late. Education is a tremendous tool to gain knowledge and this documentary
project is such a tool!
I would like to encourage you to jump on board and support this important documentary! Currently there is an effort in the agriculture world to tell the story of food production from start to finish, so the timing for the "Wheat Harvest Movie" is perfect! Your contribution – whether large or small – will benefit this important story which NEEDS to be told. Please help us make this dream a reality!
Sincerely,
Tracy Zeorian, President
U.S. Custom Harvesters, Inc.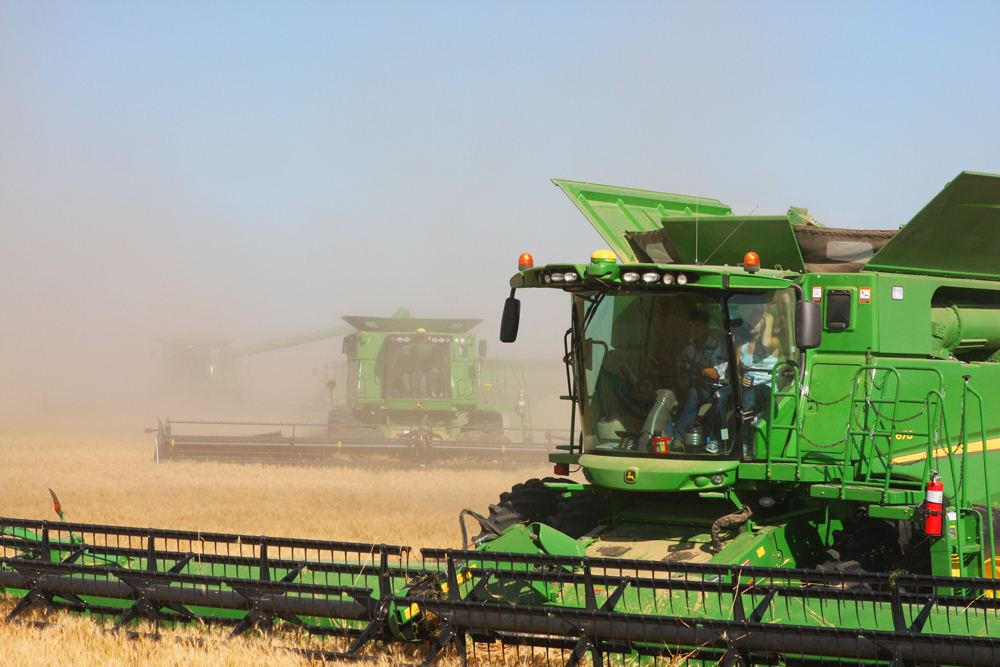 Yesterday we arrived in Wall, SD. Before we got here, we were in Onida, SD. The night before we left there was a huge storm, and I thought the whole RV was going to be on its side by the end of the night.  I am not going to lie I was just a little scared. We finally got through the night, and the next day dad interviewed a few people while Spencer, Brandon, and I went to the pool in Onida.  We got on the road and the air conditioning in the RV decided not to work so we were in a hot RV all day long!
Once we got near Wall, Spence, Brandon, and I all got to ride in combines while they were cutting wheat. They are harvesting a little over 900 acres of wheat! It took two hours just to go around the perimeter of the field!  Riding in the combine was a lot of fun and we thoroughly enjoyed ourselves.
We look forward to going to Wall Drug and the Badlands today, and Mount Rushmore in the next few days!
Laken W.
Today we traveled to Onida, SD, but it was hard to leave the Misener Family behind. They were more than hospitable, they were like family to us. Tuesday, we did some lounging around and interviewed some of the family. Mom made homemade tomato sauce for the first time with Verena Misener. They made a wonderful spaghetti lunch. There has been some down time for the Misener Family because they are not able to harvest the wheat due to the wheat not being ripe enough.
During their down time, I learned, that the Misener Family does preventative maintenance on their machinery so that they do not have any problems when cutting the wheat. We all got to ride in the combine and that was pretty fun! Emma Misener trains people how to use the combine and started cutting wheat herself at age eleven.
Tuesday and Wednesday dad interviewed several people in the Misener family. I took some behind the scene photos while mom had the flip camera taking some behind the scene footage. I heard some very interesting stories about what they do on the harvest, and also I learned a lot about how they harvest the wheat and how they use the machinery.
I noticed throughout the whole trip that harvesting is not all about cutting the wheat. There is a lot of time and effort put into doing the laundry and cooking the food. Kristy, the mom, washes about ten pairs of jeans everyday. Kristy and Verena get up early and start cooking delicious meals. Throughout the day they watch the little kids and help clean up camp. I would have to say the Kristy is definitely the backbone of the family.
These past few days have been quite enjoyable, being able to learn new things and getting to know some amazing people. Back home before we came, dad would always talk about them non stop, and we were like we have got to meet these people, and now we know why he always talked about them. They were the nicest people I have probably ever met.
Laken W.
We're wrapping up in Gregory, SD and heading north toward Onida, SD connecting with several crews who are/or will be cutting wheat Thursday or Friday. The wheat has not been ready here in Gregory, but we did spend an awesome 2 1/2 days with the Misener family.
Laken will be posting more details about our stay in Gregory on Thursday.
Conrad W.
Today we arrived in Gregory, South Dakota! You can look down the road and see for miles and the closest Walmart is 110 miles away, you really have to travel to get somewhere! We started off the day in Grand Island, Nebraska. Dad driving and everyone else asleep. We stopped at a Walmart to get some food then we headed down the road but went back to the Walmart to make and eat lunch. Sandwiches for everybody! After filling up our stomachs we headed to get an unbalanced tire, well…balanced. Dad met some pretty neat people while mom and I took the dog to a park where we swung on the swings and went on the teeter totter.
After all of that, we got loaded up on the RV once again and we're off.  We went through a little town named Spencer and my brother got a picture next to the sign because his name is Spencer. Spence said that he felt appreciated because the town was named after him.  We kept moving along and stopped every once in a while to take a picture (of course).  We played cards and slept all the while poor old Dad was behind the wheel of the ferocious RV.  The dog was the queen of the RV always taking the front seat with the most air conditioning.
Finally after a long day of sitting around in the RV we arrived in Gregory, South Dakota.  We ate at a little diner named Ranch House. The food was excellent and we met some very nice people. After that we went back to the farm and set up camp. Dad and I went out to the wheat fields to shoot some B-Roll and take pictures. Mom and I went on a nice walk while Dad met the farmer and his wife (Tom and Lois).
We have enjoyed ourselves a lot today.  We look forward to the days ahead of shooting the Wheat Harvest Movie! Be sure to check back daily for our updates.
Laken W.
Today we arrived in Grand Island, Nebraska. It's pretty hot here, but we're surviving, and glad to be ready to begin production on the Wheat Harvest Movie. Some of you may have wondered who are these people behind this project.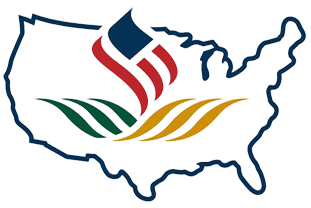 First of all, we couldn't be making this film without the endorsement and full support of our Platinum level sponsor, the US Custom Harvesters!  We're so excited that they have made this movie project possible!  We hope that with their commitment to the project that other organizations and companies will decide to commit to supporting this important work too.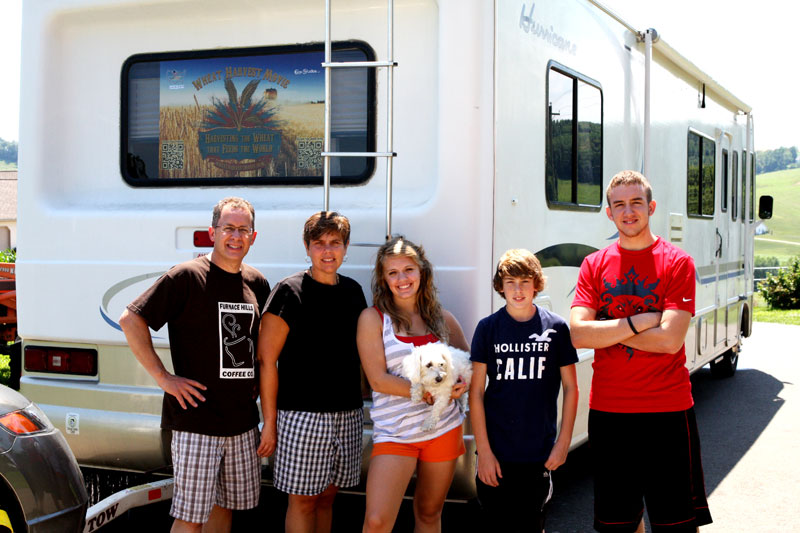 Second, I couldn't produce a project like this without the support and involvement from the people I love most, my family! They are committed to helping out with the first part of this documentary, and are working as part of my crew this summer.
Third, but not least are the custom harvesters themselves! I've had many crews contact me about being involved in telling this story, and I've had a number of them make financial commitments as well. Thanks so much!!
If you want to make a financial contribution to the film project, please visit our web site at www.wheatharvestmovie.com
The Wheat Harvest Movie crew is busy packing gear, and preparing for our departure today. Our itinerary has changed slightly and we'll be heading west a day early. Our goal is to connect with the Misener harvesting crew in central Nebraska on Monday morning. They are transporting their combines and trucks from Oklahoma to Gregory, SD. We'll be following them on their last part of the trip and filming the progress.  Once we arrive in Gregory, we'll set up camp on the farm with the Misener crew. Looking forward to it!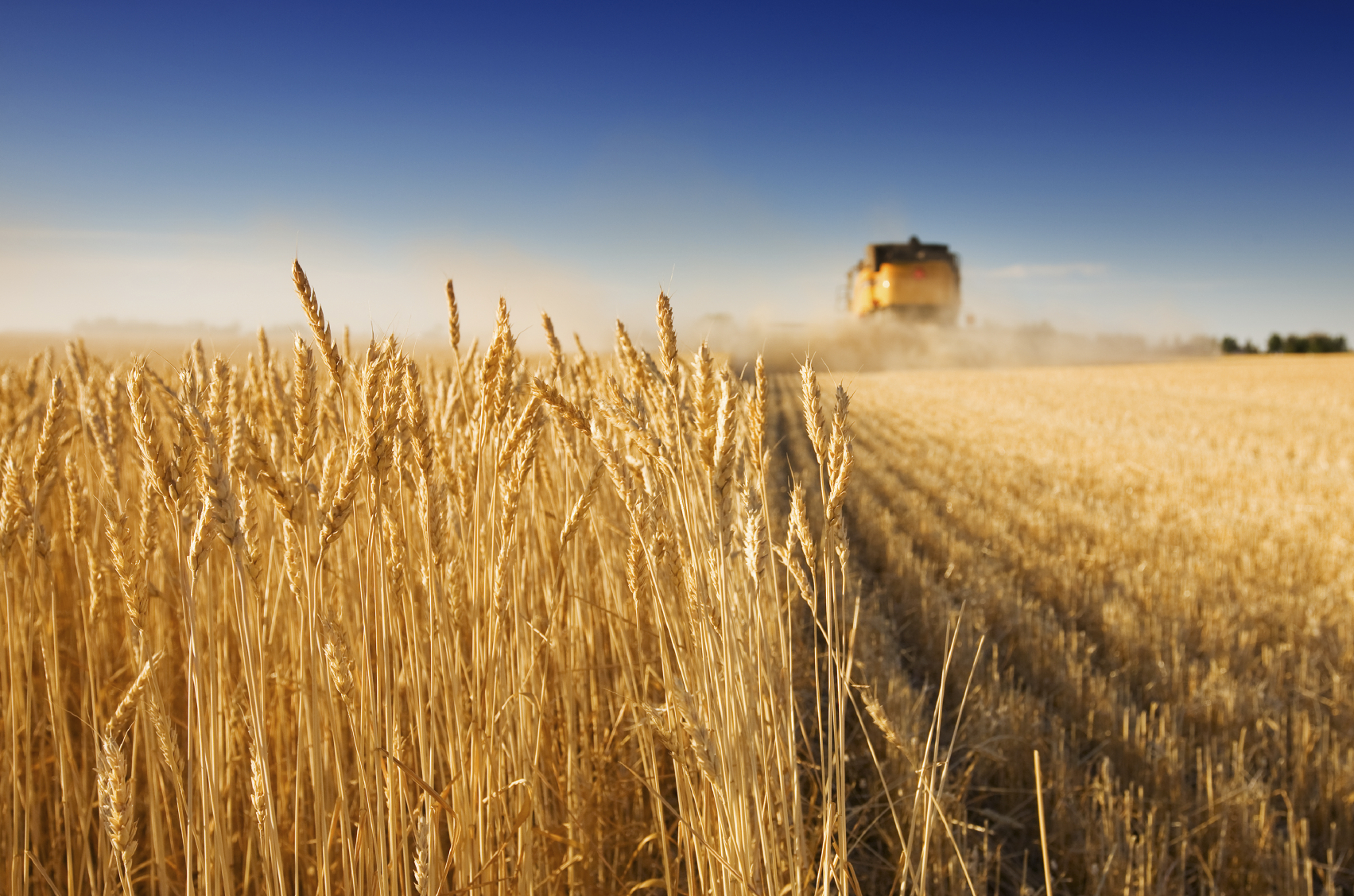 The time for our departure is quickly arriving. Our crew – made up of my family – is leaving for Gregory, SD on Sunday, July 17. We hope to make it to Gregory by Monday evening. We'll be connecting with the Misener family Harvesting crew and telling a part of the harvesting story from their point of view.
We'll be in Gregory for a couple of days, then heading north to Onida, SD for a few days as well. From what I understand there are several crews in that location, and we hope to film some real beauty shots of wheat there, as well as interview some really cool people. I hear there's a crew in that area that has the ONLY ALL Ethanol Powered Combine in the US. That should be interesting.
Once we wrap up in Onida, we'll head to Wall, SD where we'll connect with Jim Deibert's crew. He runs John Deere combines and has four brand new ones this year.
From Wall, SD we'll head to either Limon, CO or Jordan, MT depending on where the Zeorian crew will be.
Keep checking back here, we'll keep you posted daily about our progress, and might even show you some really cool footage from the project.