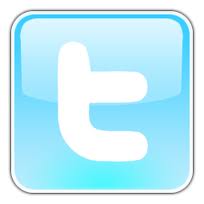 Last evening I participated in the #agchat conversations on Twitter. If you've never participated, or are not on Twitter, I encourage you to sign up and join in. #agchat is a weekly chat session (Every Tuesday at 8PM EST) with people from all over the USA and from around the world who are involved in agriculture. This chat is usually sponsored by the AgChat Foundation. Each #agchat session has a moderator who poses questions for discussion, last night's theme revolved around jobs/college degrees in agriculture. These sessions always give me an opportunity to talk about the Wheat Harvest Movie, and last night was no exception. At the beginning of each chat session there is time for introductions, then at the end we're given opportunity to make a pitch, so that's where I promote the film. The result is that I usually gain a number of followers for the @wheat_harvest twitter account, and I make meaningful connections with people interested in the project.
So, in case you're wondering, here's how it works:
1. Sign up for a Twitter account if you don't have one already. My accounts are @wheat_harvest and @conjostudios.
2. Use Tweetdeck or Hootsuite to manage your twitter feeds. These applications will help you manage your tweets, and make it easier to follow specific conversations like #agchat. I like TweetDeck, mostly because I'm more familiar with it,but it is an application you'll have to download to your computer. Hootsuite is great as well, and will work right in your web browser.  There are also applications you can download for your smartphone if you want to go that route.
3. Begin following people (you can start with the @wheat_harvest twitter feeds) and then follow the #agchat hashtag. words with the # symbol in front are keywords you can find on Twitter. When you begin following a particular hashtag like #agchat, you can see all the tweets from people using that hashtag. And you can see past conversations in the #agchat archives.
To some of you, this is basic stuff, but if you're still confused… just join me on Twitter, and I'll help you.  I hope to see you at the next #agchat!