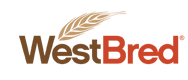 For Immediate Release:
The Great American Wheat Harvest Documentary filmmaker, Conrad Weaver, of ConjoStudios, LLC  announces the addition of three new executive sponsors:


CLAAS of America, Inc., WestBred, and Northwest Farm Credit Services.
In addition to its sponsorship, Weaver says CLAAS of America Inc., recently hosted the film's "After the Harvest" post-production interviews and wrap-up with the U.S. Custom Harvesters, Inc., at its facilities in Omaha, NE.
"As we near our national premiere screening at National Ag Day in Washington, D.C., we welcome the capacity and partnership with the addition of these new executive sponsors," Weaver says.
CLAAS of America Inc. offers a wide variety of technologically innovative hay tool, baler, self-propelled forage harvester and combine harvester products.  For more information, visit www.claasofamerica.com
WestBred® specializes in the development of small grains germplasm with assets in all classes of wheat. WestBred varieties are based on one of the leading sources of small grains germplasm and proprietary seed genetics in North America and sold through a nationwide network of more than 100 licensed seed companies.
Farm Credit Services also known as Northwest Farm Credit Services or Northwest FCS, is part of the 97-year-old Farm Credit System, the largest single provider of credit to American Agriculture. With corporate headquarter offices in Spokane, Wash.,  Northwest FCS has branches in Idaho, Montana, Oregon, Washington and Alaska.
The Great American Wheat Harvest Documentary Film National Premiere Screening kicks off National Ag Day on March 25, 2014, in Washington, D.C., at the Smithsonian's National Museum of the American Indian; from 8:30-11:30 a.m. Seats are limited and you must RSVP for this event at: https://gawhpremiere.eventbrite.com
For more information, visit the www.GreatAmericanWheatHarvest.com website. To inquire about sponsorship opportunities/benefits or more information about the national premiere in Washington, D.C., contact me, Jody L. Lamp at 406-698-9675406-698-9675 or by email at jody@GreatAmericanWheatHarvest.com