Film Maker Reveals NEW Wheat Harvest Movie Title
Frederick, MD – May 3, 2012 – Maryland-based independent filmmaker, Conrad Weaver of ConjoStudios, LLC, along with Miss America 2011 Teresa Scanlan, told KNEB News in Scottsbluff, Neb., on Wednesday, that GREAT AMERICAN WHEAT HARVEST is the title for the new wheat harvest movie documentary. Watch the video from KNEB.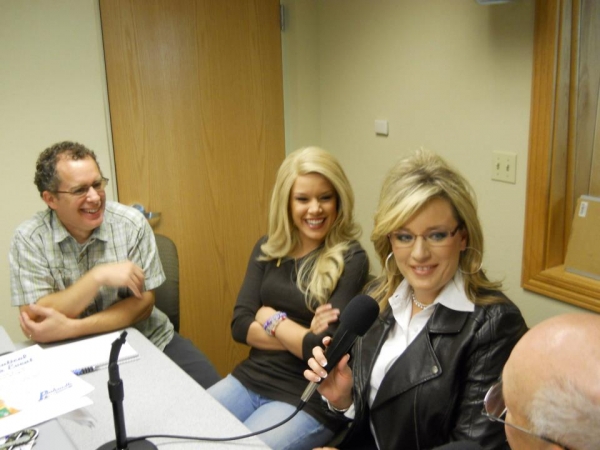 Endorsing the efforts to promote a positive story about agriculture and the process that it takes to produce the food we eat, Scanlan supported the documentary project by filming a public service announcement to help recruit interest in sponsorship, in her hometown area of Gering and Scottsbluff, Neb., at the Barn Anew Bed & Breakfast business of Cher and Allen Maybee.
Set to release Spring 2014, the Great American Wheat Harvest documentary will follow the wheat harvest 10-state region from Texas up to the Canadian border, featuring the stories of America's wheat producers and the hard-working harvesting crews.
Weaver told KNEB News he got the idea for the film two years ago after following a wheat harvest blog, All Aboard Harvest, published by the High Plains Journal. He met Scanlan last year at The Food For Thought event at Kansas State University and asked if she would participate in the promotional trailer that will be used to help raise the funding for the production costs of the movie.
Visit the website at www.greatamericanwheatharvest.com to find out how you can help and make a financial contribution to the development and education of telling this vital story of American agriculture production. A digital file of the promo trailer also is available upon request.
For more information about sponsorship packages, media interviews, speaking appearances of the filmmaker and questions, contact Jody L. Lamp, Lamp Public Relations & Marketing, call (406) 698-9675 or by email at jody@lampprandmarketing.com.