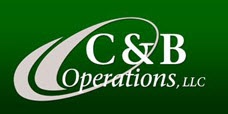 C & B Operations, LLC Becomes Great American Wheat Harvest Documentary Film New Gold Sponsor
Emmitsburg, MD – November 6, 2013 – Conrad Weaver of ConjoStudios, LLC announces C & B Operations, LLC, as a new Gold Sponsor for the Great American Wheat Harvest documentary film.  With corporate headquarters in Gettysburg, S.D., C & B Operations, LLC represents 24 John Deere dealerships in South Dakota, Minnesota, Montana, Wyoming and Idaho, all featuring agricultural equipment, service and parts.
"We value the family-owned business traditions of C & B Operations, LLC, and the historical impact this company and the town of Gettysburg brings to the overall narrative of our film project," Weaver says. "Their management and marketing practices provide the leadership that has laid the foundation of attracting generations of loyal customers, which we appreciate."
Gettysburg was founded in 1883 by veterans of the Civil War, and in 1991, because of their shared heritage, became "sister-cities"  with Gettysburg, Penn. C & B Operations, LLC began in 1988 when Dan Cronin and Rod Burwell purchased the John Deere store in Gettysburg to maintain a John Deere dealership in Cronin's hometown. In 1999, Cronin passed away and his son, Matt, took the role of president to date, while Burwell remains chairman.
"A film like the Great American Wheat Harvest encapsulates the heritage of farmers, custom harvesters and life in rural America," says Matt Cronin, president and CEO, C & B Operations, LLC. "It is important to use communication vehicles, such as this documentary, to show the American public how important the agricultural industry and the family farmers are in feeding the world."
Having grown up on his family's farm, which his brothers operate today, Cronin says he values the opportunity for his hometown and state to be a part of the film. "It's a story that will feature people, like our customers, who are dedicated to producing our nation's food supply," he says.
C& B Operations, LLC joins other Great American Wheat Harvest major sponsors like: John Deere; U.S. Custom Harvesters Inc.; MacDon Industries; Case IH; Association of Canadian Custom Harvesters; TMCO/National Manufacturing; Nebraska Wheat Board, Oklahoma Wheat Commission and Montana Wheat and Barley Committee as state wheat sponsors; and media partner, AgWired, an online media service at http://agwired.com.
Visit the website at www.greatamericanwheatharvest.com to find out how you can help and make a financial contribution to help bring the film to a premier city in your area. For more information about sponsorship packages, media interviews, speaking appearances of the filmmaker and questions, contact Jody L. Lamp, GAWH National Executive Co-Coordinator, call (406) 698-9675 or by email at jody@greatamericanwheatharvest.com.