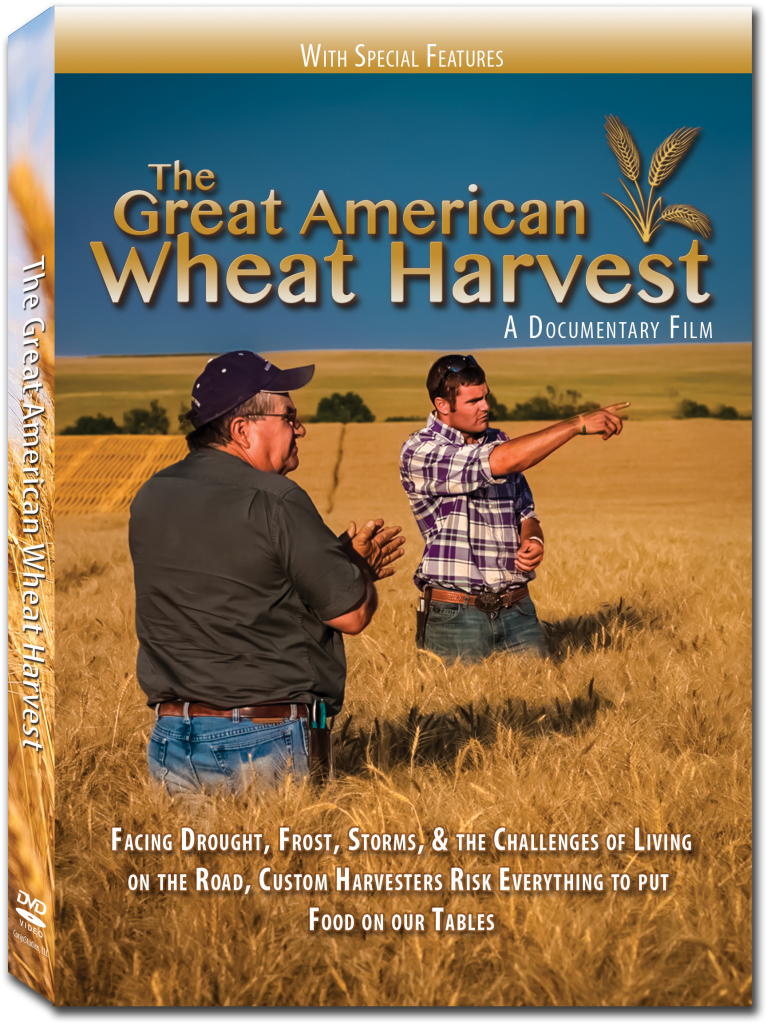 DVD Orders – USA
DVD Orders – Ireland, UK
DVD Orders – Australia
DVD Orders – Canada
In their own words:
"If you get a chance to see the documentary, it is well worth your time."  – The Prairie Star
"There were moving images, breathtaking views, heart aches and even some tears. In other words, I LOVED IT!" – Laurie Link (Read the rest of Laurie's review)
"I was at the premier for The Great American Wheat Harvest, and it blew me away!! I was there to work, and wound up a fan and advocate – or should I say Agvocate?" Jeff Behm, Photographer
"I think it will open people's eyes if they see it as to how the whole industry works." -  Zack, custom harvester, Girard, Kansas
Upcoming Events and Screenings
Lawrence, KS: December 4, 3PM – The Dole Institute
A portion of all ticket sales for this film will go to help support Feed my Starving Children,  a Christian 501(c)(3) non-profit organization. A single meal costs only 22 cents to produce, and 92 percent of total donations goes directly toward the food program.